Natural Sleep Aid – Lavender Pillow Mist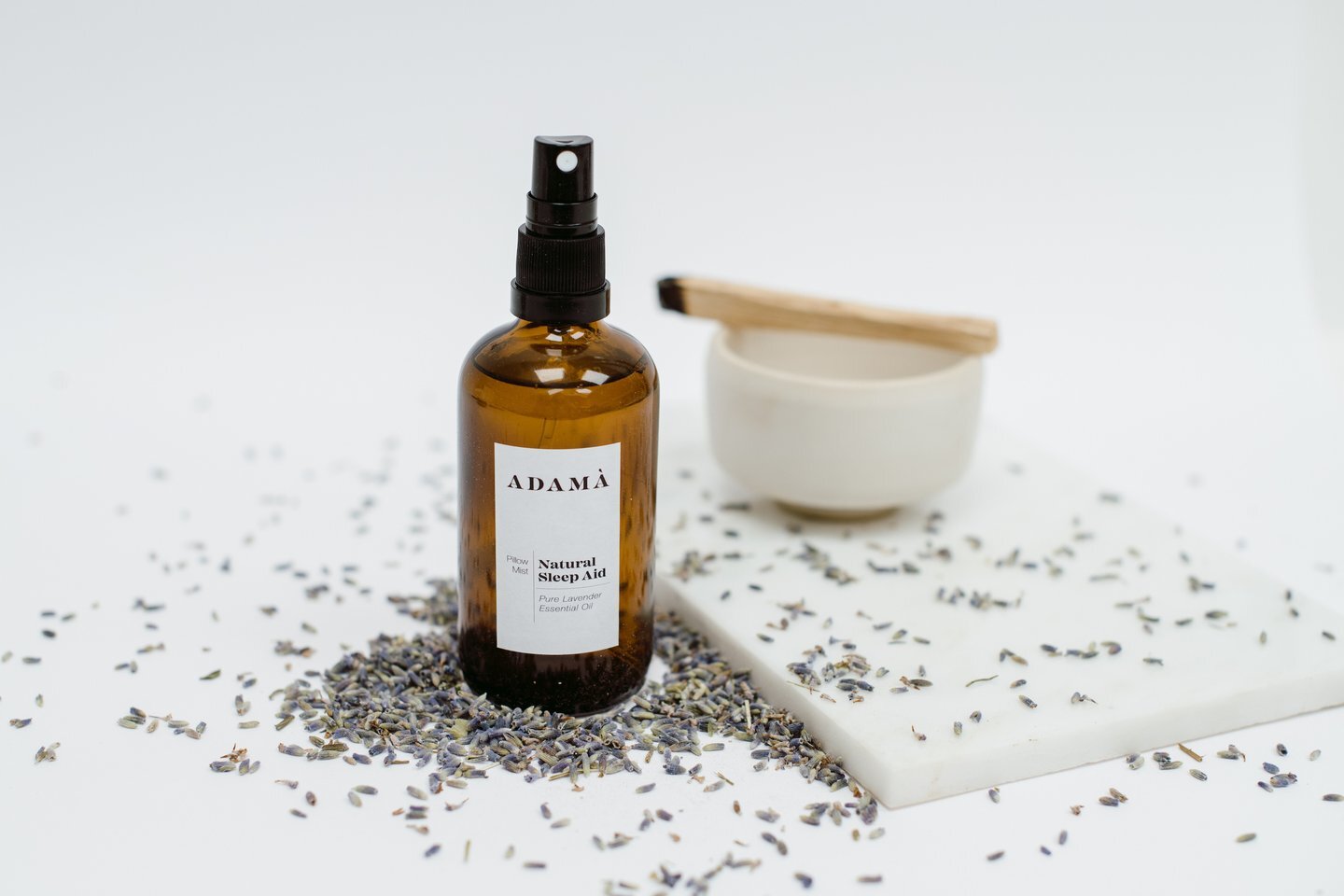 Natural Sleep Aid – Lavender Pillow Mist
Aromatherapy natural sleep aid for relaxing the mind and body and for reducing daily tensions prior sleep.
About Adamà
The story of Adamà started in 2012 when Federica acquired a health and beauty spa in a small town in Northern Italy at the young age of 22. It was a monumental personal and professional step forward for her as she was motivated to grow and build something of her own. After 5 successful years running the business she again felt the need to take another step and grow. It was around then that she met her husband who helped her understand how much she was capable of achieving.
Federica decided to leave the small town of her adolescence and join her husband in the big city of Milan where she could continue to open her world to new experiences, stimulations and knowledge. The goal, of course, was to grow both professionally and personally.
Two years after living in Milan, Federica, together with her husband, decided to move to the "big" little city of Amsterdam – a small but extremely international metropolis – in search of a stimulating yet sustainable environment in which to live.
Federica has always had a great passion for wellness and healthy, sustainable food. Being self-taught most of her life she decided to enroll in holistic medicine and natural cooking courses. With greater instruction and knowledge she was able to combine her past professional experience with the experience gained from the new courses and go deeper in the realm of natural cosmetic formulation.
After years of work and learning, Federica is finally realizing a long-time dream of launching Adamà - her very own line of natural cosmetics. The products have all been created and developed by our founder to naturally improve wellness. We look forward to sharing the next phase of this journey with you and of course to be a part of yours.
Item details
100 ml
Made with all-natural lavender essential oil.
100% Natural
Preservative free
3 Ingredients
The glass packing is 100% recyclable
Ingredients
Pure Lavender essential oil,
Distilled water, Pure Grain Alcohol (PGA).
You Might Also Like